Currency and Currency Regulations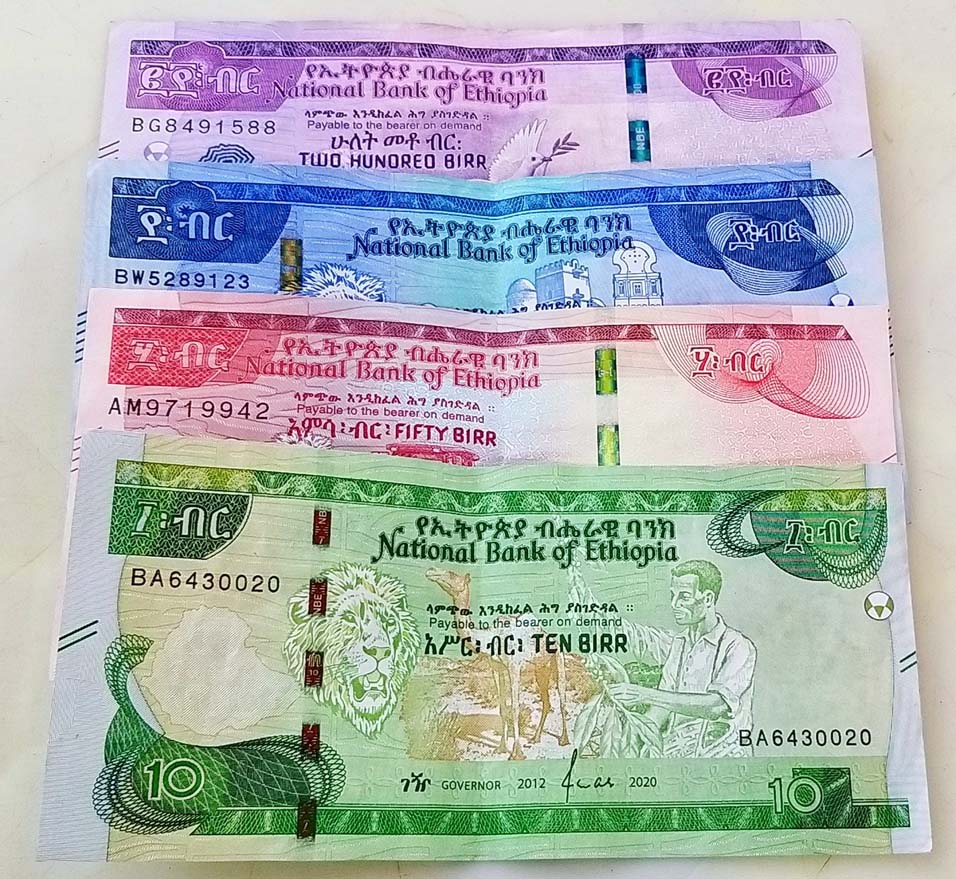 The local currency is in Ethiopian Birr (ETB), made up of 100 cents. Birr notes are available in denominations of 1, 5, 10, 50, 100, and 200. Visitors may import an unlimited amount of foreign currency but this must be declared on arrival to the customs authorities on the appropriate blue-colored form.
Foreign currency may only be exchanged at authorized banks and hotels, and a receipt must be obtained. The currency declaration form must be retained as this will be required by customs on departure. Visitors may change back any surplus Ethiopian Birr to cash at the airport before departure. In addition to any Ethiopian Birr, along with the currency exchange form, you must bring with you all receipts for the exchange transactions.